Toyota Repair & Service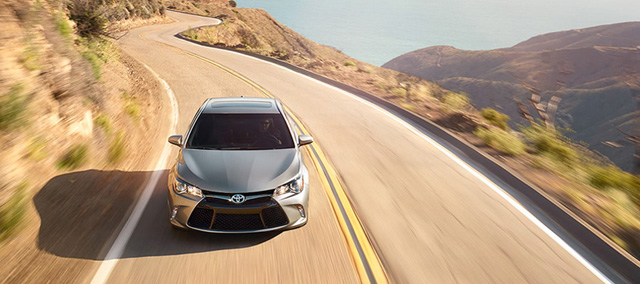 If there is a truly flagship brand that epitomizes all of the things that set Japanese designed and built vehicles apart from all the others it has to be Toyota. Their current tagline, "Let's Go Places" conjures up image after image of the reliability and trouble-free motoring Toyota cars, trucks, SUVs and crossovers are famous for. For over 50 years, Greg Solow's Engine Room has excelled in preserving that legacy with expert service and repair for one loyal customer after another. At the Engine Room it's not uncommon for one of our customers to reach the 100K+ and even 200+K mile mark driving the Toyota we've serviced, oftentimes for the entire lifetime of the vehicle.

How do we do it? By staying true to the concept of regularly scheduled preventive maintenance. Getting thousands upon thousands of trouble-free miles doesn't happen by accident. It comes as a direct result of oil changes every 3,000 to 3,500 miles. Plus oil, filter, lube changes, and a chassis inspection every 6,000 or 7,000 miles. At 15,000 miles all the vehicle makes we service need a more comprehensive list of services and inspection. At 30,000 miles we recommend changing the transmission, differential, and brake fluids. Modern coolants now need replacement about every 10 years or 100,000 miles. Every service we perform also includes a thorough road test upon completion.

Our well trained technicians use state-of-the-art diagnostic equipment, and only top-quality parts. We are very cognizant of all Toyota warranty requirements and provide you with documentation certifying that your vehicle has been serviced to meet or exceed the terms of all warranties, including extended warranties, on a consistent basis. We also send you a reminder postcard whenever your Toyota is scheduled to be serviced.

So when all is said and done, in the true spirit of "Let's Go Places", the best place to take your 4-Runner or Land Cruiser, Tacoma or Tundra, Corolla, Camry or Prius, Rav-4, Highlander, or any other Toyota vehicle you own, is to Greg Solow's Engine Room in Santa Cruz.
(831) 429-1800


125 Front St.
Santa Cruz

We Service These Fine Automobiles